| | |
| --- | --- |
| Silage | |
---
Filling the clamp
Many farmers cannot afford to keep the expensive equipment to harvest acres of grass nor do they have sufficient manpower for the arduous task. Often, as in this case, contracters are brought in to do the bulk of the work.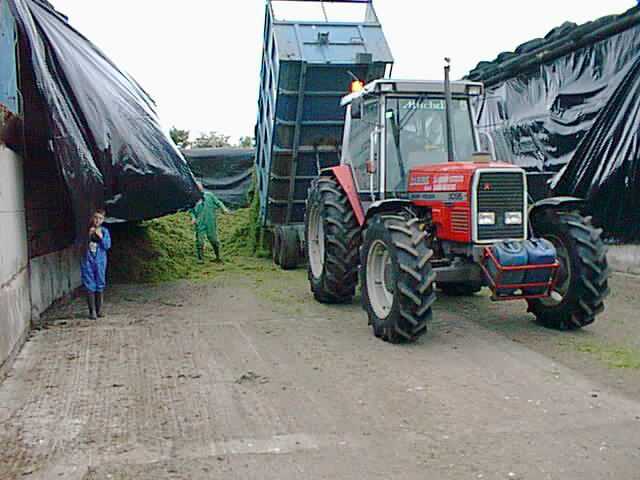 There are many, many loads like this one
Return to "Grass the invisible crop"
Previous: The empty clamp
Next: It's full!